Welcome to JCYSL Web Site!
Established 1981, JCYSL is short for the Jefferson County Youth Soccer League. We are a region of the American Youth Soccer Organization (AYSO), an all-volunteer organization that has some 600,000+ children playing soccer in both the USA and abroad.
Our soccer program is open to all children (in fact, it is one of AYSO's philosophies) starting at age 4 and adolescents up to age 19. AYSO is a non-profit organization run by volunteers, which is made up of parents, friends, and other youth!
Check out our registration page for complete registration details. If you also wish to volunteer as a coach, assistant coach, team parent/manager, referee, or various other helpful jobs, please contact one of our Board Members. Volunteers are always needed. Be a part of the fun!
Free Goalkeeper Clinic

(4/5/2016)

-

We are offering FREE keeper clinics during the Spring season, Fridays, for JCYSL players only, U10 & older for extra player development starting this Friday, 4/8/2016, at 6:30pm in Charles Town on the U15/U19 field.

Announcement – Team Photo Sessions Are Starting

(4/5/2016)

-

Team and Individual photo sessions will start this Saturday and here is the link for the entire schedule http://stevekubik.com/jcysl-team-individual-photos/. This link is also available on the homepage of www.jcysl.org under important links. When your team is scheduled, it is important to arrive on time and follow these instructions for the sessions to

JCYSL Spring 2016 Calendar

(1/1/2016)

-

JCYSL is pleased to release the spring 2016 calendar. As more information becomes available the calendar will be updated.
2016 - 2017 Registration is Now Open!
Registration for the fall 2016 and spring 2017 season is still open.  However, we are now accepting registration via mail.  Please follow all of the instructions at www.jcysl.org/registration.
It is important to read the Open Registration, Special Notes, and Mail-in instructions.  Not following these instructions will cause a delay in the registration process.
Click Here for Details!
JCYSL is in need of some help performing the following tasks:
Field Painting
Sign Placement & Collection
If you can help, sign-up using the link below.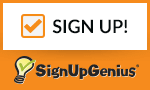 Due to the
AYSO Kids Zone®
policy, pets are not allowed on the fields during practice or games.
Upcoming Events
eAYSO is the volunteer and player registration system.  Referees can sign-up for games in eAYSO.
Need to take Safe Haven or Coach/Referee Training, click me to visit AYSO's training site.