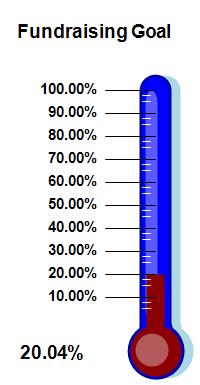 Jefferson County Youth Soccer League/AYSO Region 322 has grown to over 1,000 players and over 150 volunteers and we are one of the largest AYSO regions in Section 13 which spans eight states.
For over 30 years, JCYSL has been delivering quality youth soccer programs which promote a fun, family environment based on AYSO's Six Philosophies.  Fundraising has been a vital part of our program every year not only to keep JCYSL as one of the most affordable sports in Jefferson County, (about $1 per hour) but also to plan for growth through financial governance and AYSO National Office oversight.
In 2013, our collaboration with Jefferson County Parks and Recreation and additional matching grants, will result in JCYSL's donation of $100,000 for development of the new soccer fields at Hite Road. More information is available at http://www.jcprc.org/hite-road-park.html  We want to thank all of our members over the years for supporting these efforts.
Of course, our fundraising will continue to keep our ongoing operational costs down. JCYSL has to pay park rental fees, mowing services, AYSO member fees, field line paint (and painter machine which needs replacement), portable toilets and maintaining our goals and nets, office supplies, and training costs to ensure our volunteers (referees, coaches, board members) have the tools needed to support the AYSO Experience for our player members and families.
In addition to fundraisers, JCYSL accepts donations from individuals and businesses and continually seeks business partnerships to do:
Spirit Days/Nights
Discount cards
Hosting dinners
Team/Region Sponsorship (requires Regional Commissioner approval).
AYSO Region 322 (JCYSL) is a Non-Profit 501(c)(3), ID: 95-6205398